Throw the best Harry Potter Birthday Party with this list of over 20 recipes including butterbeer, pumpkin pasties, snitches, and even gilly water!
Today is Harry potter's 41st birthday!! Crazy to think that I grew up reading those books one at a time, patiently waiting for each one to come out. Also that the series itself has been around for 23 years since first being published in the US in 1998 (1997 in the UK).
Despite having a decent Harry Potter Collection of paraphernalia, I sadly only have a handful of Harry Potter themed recipes on my blog (which I need to remedy ASAP), so I rounded up several other great recipes from other bloggers around the web! This list is surely perfect for a Harry Potter themed birthday party with plenty of butterbeer iterations, snitches, pumpkin paties, and even gilly water!
Recipes for Harry Potter's Birthday
Butterbeer by Favorite Family Recipes – This recipe for Harry Potter Butterbeer tastes just like what they sell at the Wizarding World of Harry Potter. A no-cook method that is SO easy!
Butterbeer Fudge by Cookie Dough and Oven Mitt – Harry Potter's butterbeer fudge is packed full of butterscotch chips and rum flavoring. It has a crumbly texture, just how I like it! Harry Potter fans will love for you making this.
Butterbeer Hot Chocolate by Big Bear's Wife – This charming Butterbeer Hot Chocolate is inspired by the famous Butterbeer from The Three Broomsticks Hog's Head and The Leaky Cauldron in the Harry Potter novels and movies. It's the perfect combination of hot chocolate and butterscotch!
Butterbeer Ice Cream by The Spiffy Cookie – Inspired by the Harry Potter book series, if you love butterbeer and/or butterscotch you have to try butterbeer ice cream! Maybe even serve with butterbeer cookies too.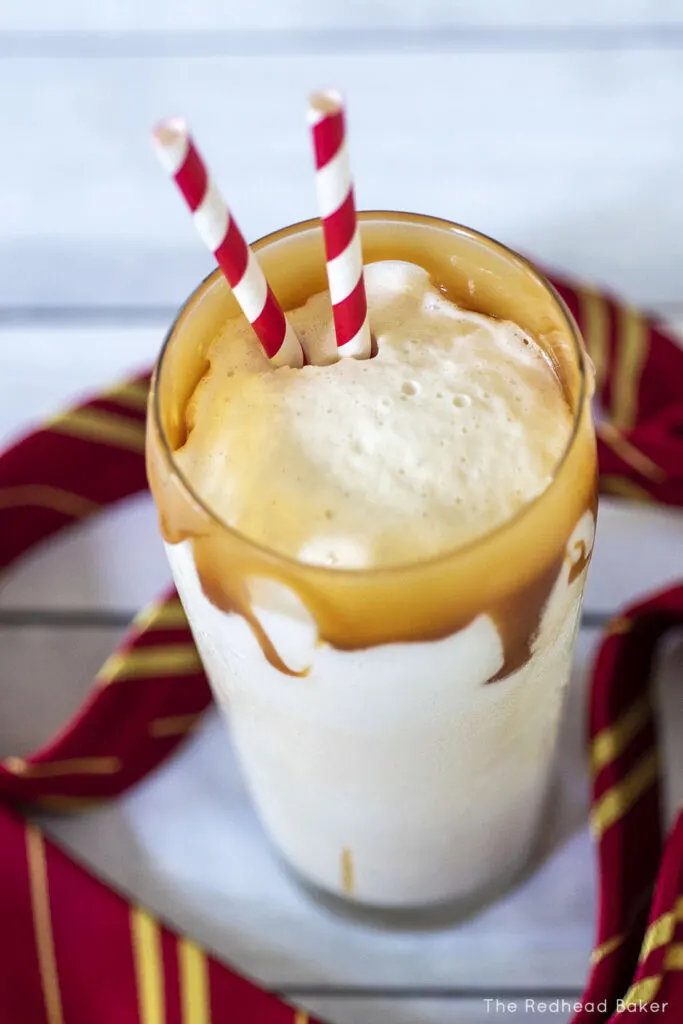 Butterbeer Milkshakes by The Redhead Baker – Want to give your little Harry Potter fans (or yourself) a treat? Serve up some butterbeer milkshakes—vanilla milkshakes with a subtle taste of butterscotch, garnished with whipped cream.
Butterbeer Sandwich Cookies by Big Bear's Wife – These charming ButterBeer Sandwich Cookies are inspired by the famous ButterBeer from the Harry Potter books. Butterscotch and cream soda make up both the cookies and the filling – plus they're decorated with a few magical golden sprinkles.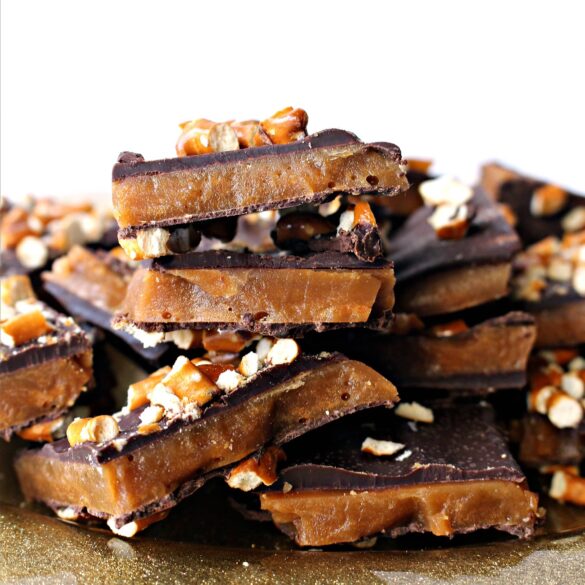 English Toffee by The Monday Box – Crisp and crunchy, English Toffee melts in your mouth. This buttery confection is coated in chocolate and sprinkled with pretzel bits for nut-free, extra crunch. Make plenty for holiday gifts and gatherings.
Felix Felicis Potion Smoothies by The Spiffy Cookie – Start your day with a little bit of liquid luck in the form of these Felix Felicis potion inspired smoothies!
Frozen Butterbeer by Simply Inspired Meals – Blend together butterbeer and butterbeer ice cream to make this frozen butterbeer inspired by The Wizarding World of Harry Potter at Universal Studios.
Gilly Water by Jonesin for Taste – Gilly water is a healthy and refreshing infused water that is an easy drink recipe to make for a summertime Harry Potter party, or just because. Let's be honest, no one needs an excuse to make anything Harry Potter related in my book.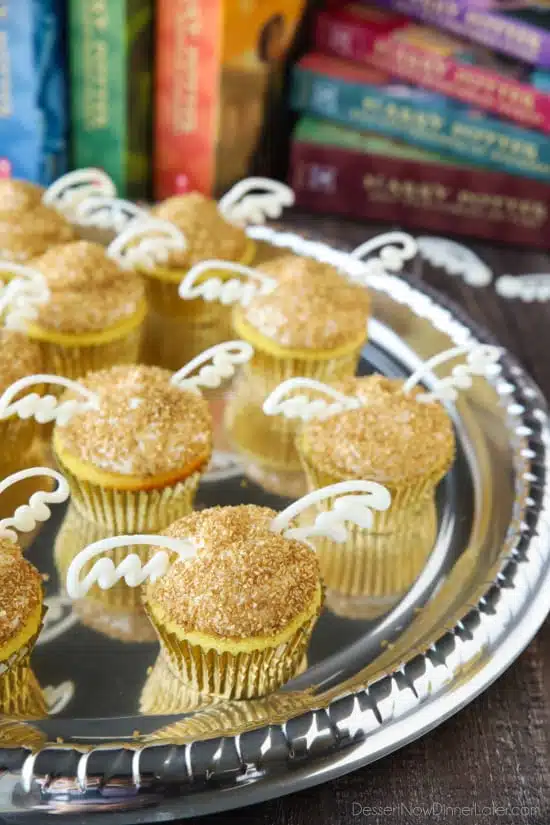 Golden Snitch Cupcakes by Dessert Now Dinner Later – You don't need to be a professional cake decorator to make these super easy Golden Snitch Cupcakes for your Harry Potter Birthday Party! (+ More Harry Potter Party Ideas!)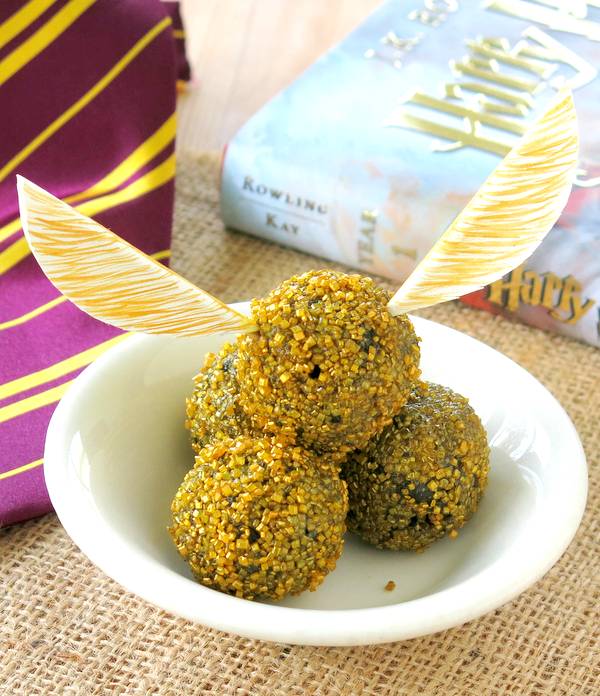 Golden Snitch Truffles by Dinner Mom – This 3 Ingredient Harry Potter Golden Snitch Truffles recipe would definitely receive approval from the Hogwart's Quidditch team. The edible balls are easy to make and the paper wings are too! They are party perfect in no time!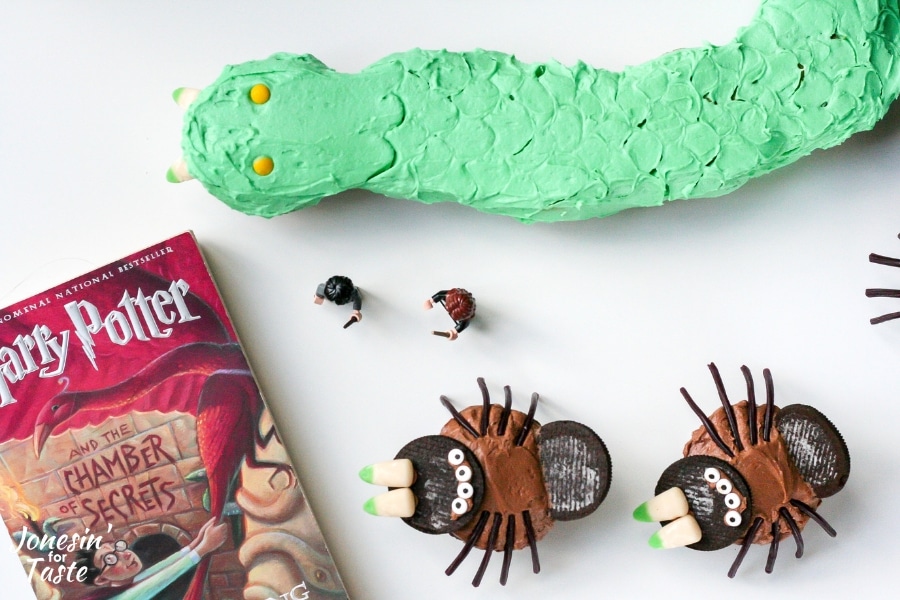 Harry Potter Cupcakes by Jonesin for Taste – These spooky (and cute!) Basilisk and giant spider Harry Potter Themed Cupcakes will make any fan jump for joy (or fear) and make an easy treat for a Harry Potter party.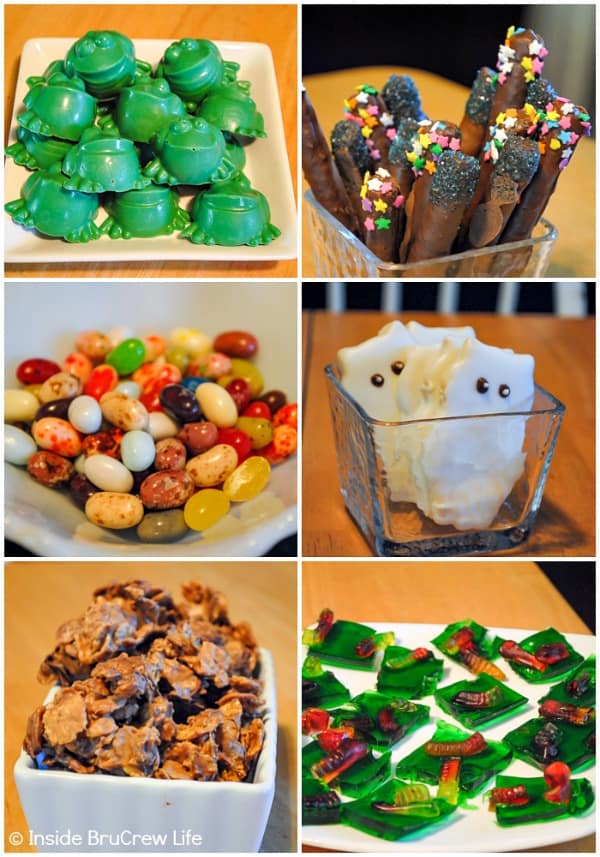 Harry Potter Tea Party by Inside Bru Crew Life – Enjoy a magical Harry Potter Tea Party that includes a pitcher of homemade Butter Beer and other food inspired from the movies. Harry Potter fan's will love this fun themed party.
Homemade Strawberry Ice Cream by House of Nash Eats – It's not a blaring HP recipe but Mrs. Weasley serves homemade strawberry ice cream to Harry and her family in The Goblet of Fire. Homemade Strawberry Ice Cream is made with juicy ripe fruit and fresh cream for real strawberry flavor. It's perfectly creamy and scoopable thanks to the custard base.
Hot Butterbeer by Simply Inspired Meals – What could be better than a cold butterbeer? Hot butterbeer! Especially during cooler months.
Mrs. Weasley's Fudge by Simply Inspired Meals – Inspired by Harry Potter, irresistible fudge perfect for Christmas or anytime you want a little chocolate indulgence!
Pumpkin Juice by Jonesin for Taste – Pumpkin juice, a Harry Potter fan favorite, is an easy drink recipe you can make in the slow cooker and serve hot as pumpkin cider or serve ice cold that only needs 4 simple ingredients.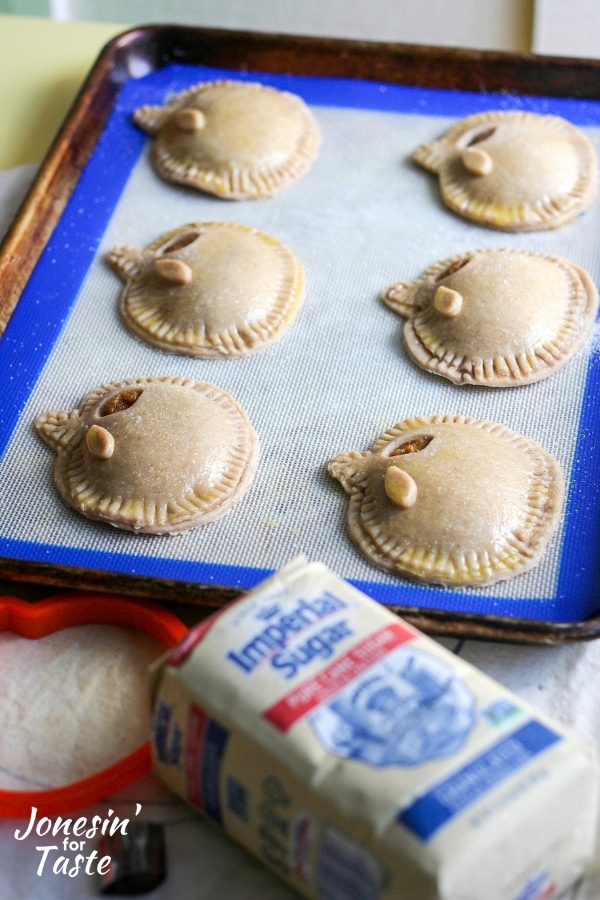 Pumpkin Pasties by Jonesin for Taste – Pumpkin pasties, a special treat mentioned in Harry Potter, are made with a pumpkin pie spice crust shaped to look like a pumpkin and filled with a pumpkin pie filling. They are a fun dessert for a Harry Potter themed party.
Treacle Tart by The Spiffy Cookie – You too can feast like the students at the Hogwarts School of Witchcraft and Wizardry with this homemade treacle tart. It'd also be a great addition to your Thanksgiving menu.
Wesley's Canary Creams by Simply Inspired Meals – These are a mild but yummy sandwich cookie that is a traditional British dessert. They appear in The Goblet of Fire and anyone who eats one turns into a canary for a minute!
Which recipe will you make to celebrate Harry Potter's birthday?
Two years ago: Felix Felicis Potion Smoothies
Five years ago: Weekly Meal Plan #23
Six year ago: Raspberry-Chocolate Angel Food Cupcakes
Seven years ago: No-Churn Chocolate Almond Ice Cream
Nine years ago: Garden Vegetable Cream Cheese, Corn, and Bacon Waffles