Do you prefer to eat your apples off the core or bake them? Hopefully you're a little of both because I've compiled a list of 15 sweet and savory recipes using apples!


After going apple picking and coming home with about 50 pounds I started making a list of all the things I wanted to bake with them. I of course plan on eating many of them straight off the core but I don't think I can eat them all. With the help of some of these recipes from my fellow Columbus Bloggers those apples will not go wasted! What's your favorite apple recipe?
APPLE BUTTER OVERNIGHT OATS by NeighborFood
APPLE PIE BAKED OATMEAL CUPS by Hummuspapien
APPLE PIE FRENCH TOAST by Columbus Culinary Connection
APPLE PRALINE PECAN COFFEE CAKE by Thyme for Cocktails
APPLE QUINOA FALL SALAD by Are You Kitchen Me?
APPLE SODA DUMPLINGS by Lydi Out Loud
BAKED APPLES TOPPED WITH GRANOLA, HONEY, AND CINNAMON by Crave Columbus
CHAI APPLE CAKE by The Spiffy Cookie

CURRIED BUTTERNUT SQUASH + BRUSSELS SPROUTS + APPLE FLATBREADS by Healthy Little Vittles
EASY CARAMEL APPLE PORK CHOPS by Plowing Through Life
MAPLE APPLE PIE WITH WALNUT CRUMBLE TOPPING by The Spiffy Cookie
PORK TENDERLOIN WITH SAUTEED CIDER APPLES by Fervent Foodie
PULLED PORK AND APPLE TOSTADAS by The Lean Green Bean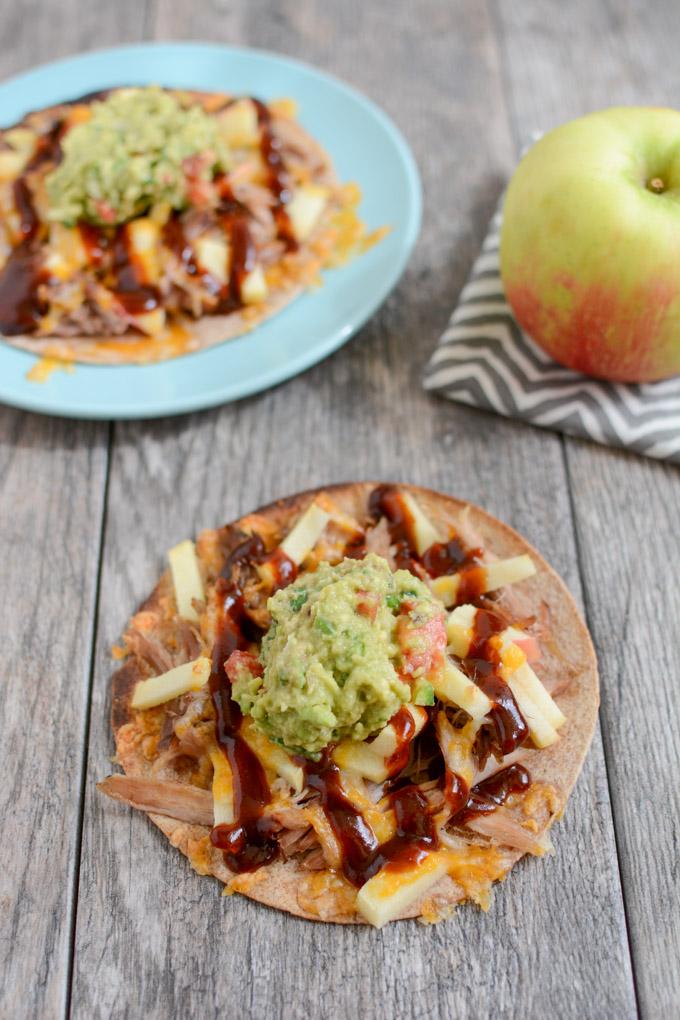 SNICKERDOODLE APPLE COBBLER by The Beard and the Baker
SWEET POTATO & APPLE BISQUE WITH FRESH SAGE by Whole Living Lauren
One year ago: Slow Cooker Sweet & Spicy Wings
Three years ago: Treacle Tart
Four years ago: Cinnamon-Sugar Pumpkin Bagel Bites for One
Five years ago: Baked Choco-Peanut Butter Doughnuts
Six years ago: Fresh Strawberry Cupcakes with Chocolate Cheesecake Frosting
Seven years ago: Pumpkin Spice Roasted Pumpkin Seeds