If you grow tired of eating Thanksgiving leftovers, check out this roundup of recipes to turn those leftovers into something new. You won't even know they are leftovers anymore.
I love leftovers, regular day leftovers and definitely holiday leftovers. But sometimes you have so much leftover that you need to repurpose some of it into something new. So I gathered up some fantastic ideas from other food blogger friends.
Use the list below to navigate to the leftover recipe list you are looking for, including an option to mix a bunch of items up together into one recipe!
THANKSGIVING LEFTOVERS
TURKEY | POTATOES | STUFFING | CRANBERRY SAUCE | PIE | A BIT OF EVERYTHING
---
Leftover Turkey
BBQ Turkey Quesadillas by Sift & Simmer – These BBQ Turkey Quesadillas are flour tortillas filled with lean turkey meat, red bell peppers and caramelized onions in a smoky BBQ sauce, topped with mozzarella cheese. They're grilled over the BBQ for additional smoky flavour.
Gingered Turkey & Rice Soup with Basil by The Spiffy Cookie – Jazz up your Thanksgiving leftovers with this soup using leftover turkey, homemade stock, fresh ginger, wild rice, and basil. So good you'll want to set aside turkey to make it.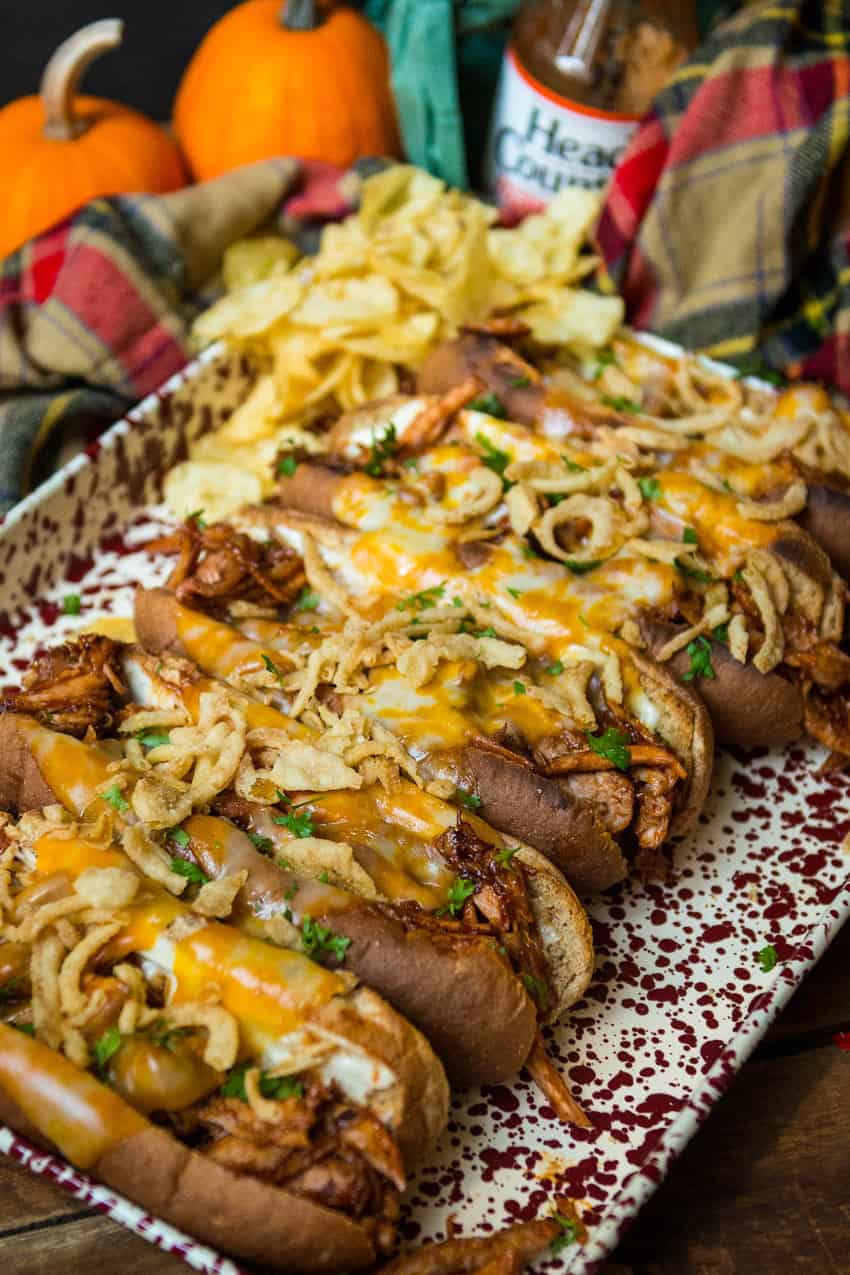 Leftover Smoked Turkey Sandwich by Girl Carnivore – This Leftover Smoked Turkey Sandwich is the best way to use up leftovers! Toasted hoagie rolls are topped with smoked turkey and veggies, slathered with BBQ sauce, and layered with melty cheese. Using up leftovers doesn't get better than this!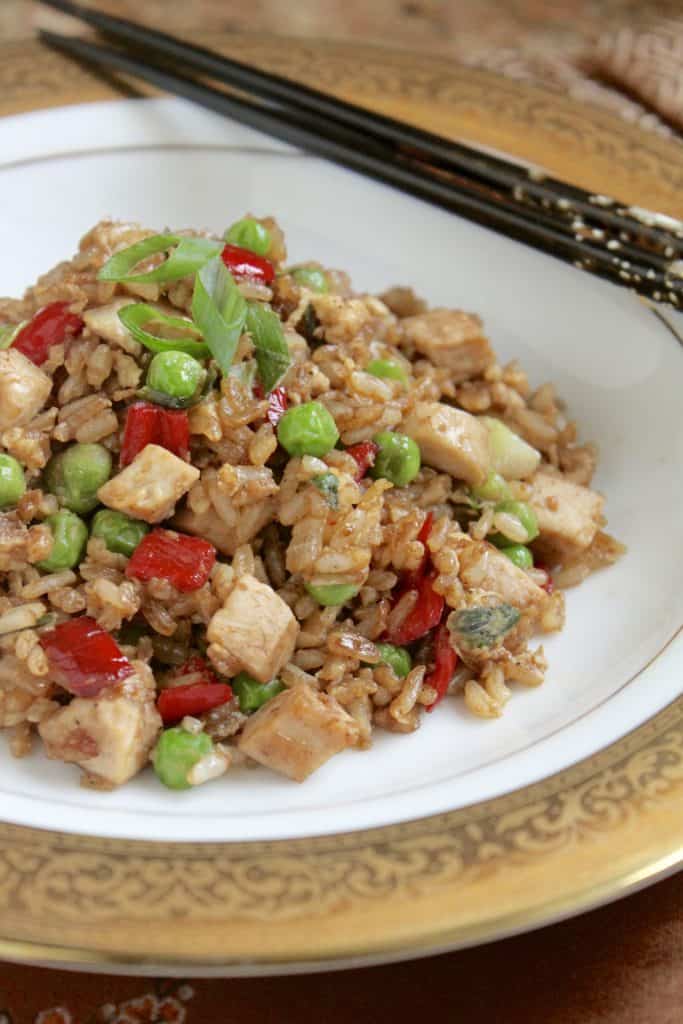 Leftover Turkey Fried Rice by Christina's Cucina – Leftover turkey fried rice recipe from Fleming's Prime Steakhouse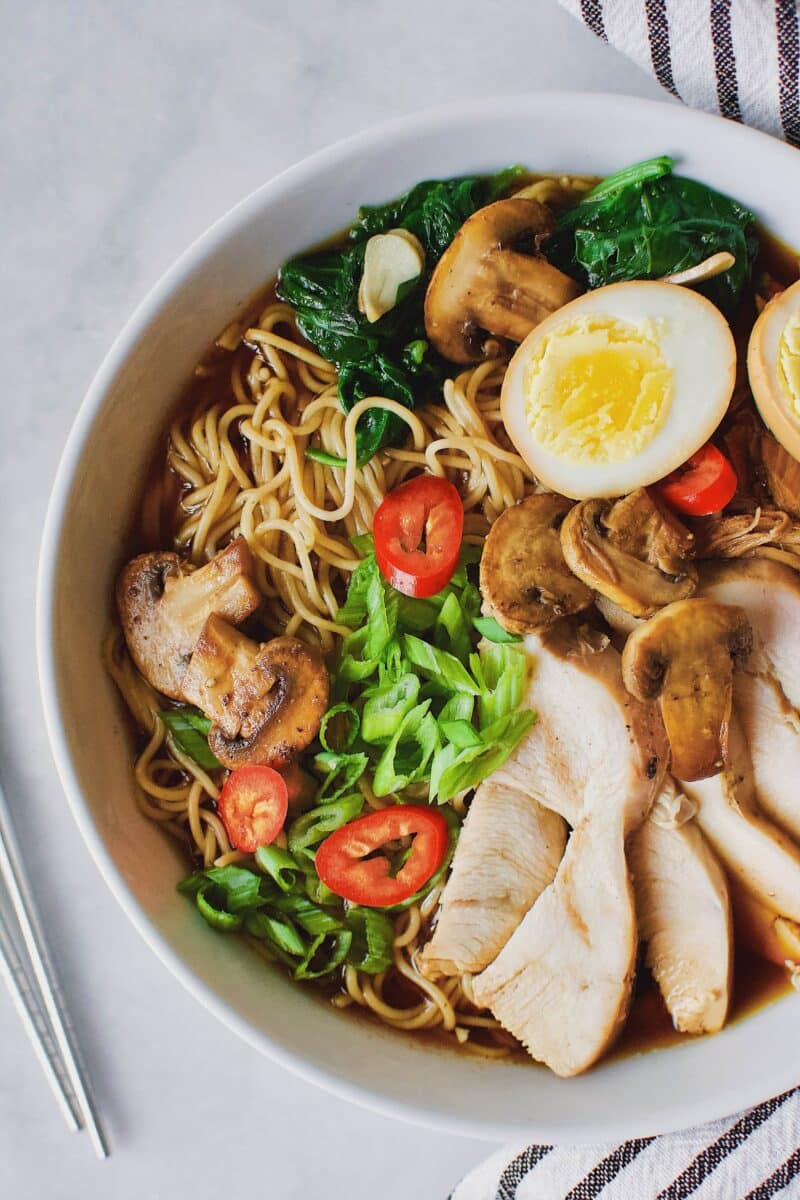 Leftover Turkey Ramen by Kendell Kreations – When you carve the turkey, leave a little meat on the bones and then boil them all day the next day. You get the most decadent turkey stock and a perfect base for this Leftover Turkey Ramen.
Leftover Turkey Tetrazzini by The Spiffy Cookie
Leftover Turkey Tikka Masala by Gypsyplate – Are you looking to up your leftover turkey game to something a bit more interesting than soup or casseroles? Do you want to turn that bird into something far more exotic, far more flavorful, far more fragrant? And most important, are you willing to slave just a little more on the stove, after all that holiday cooking? If the answer is "Yes" to all, you have come to the right spot!
Pumpkin Turkey Enchiladas by The Spiffy Cookie – Pumpkin can go just about anywhere and to prove it, I've made pumpkin enchiladas! Simply delicious and made with leftover turkey.
Quick Turkey Noodle Soup (also uses gravy) by The Spiffy Cookie – Use leftover Thanksgiving turkey and gravy to make this quick and easy turkey noodle soup!
Roasted Poultry Stock by The Spiffy Cookie – Save your leftover turkey bones and innards this Thanksgiving and make your own poultry stock to use in your favorite comfort soups and stews during cold month.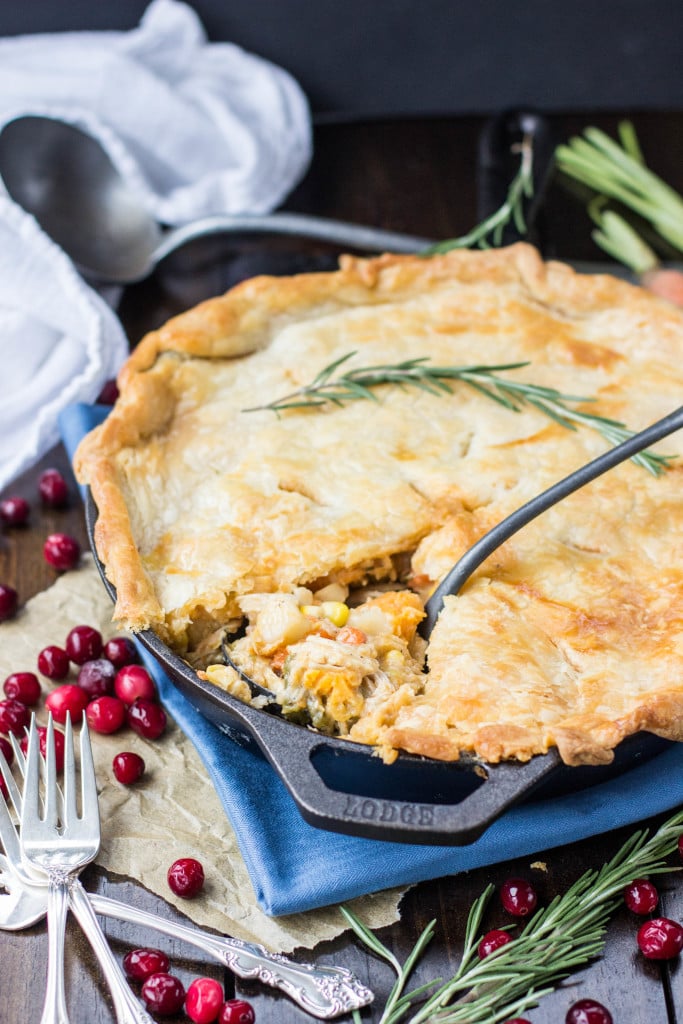 Turkey Pot Pie by Sugar Spun Run – Made in a cast iron skillet with seasonal sweet potatoes, fresh rosemary and a hint of smoked paprika, this Turkey Pot Pie is the perfect way to use up the last of your Thanksgiving turkey leftovers!
---
Leftover Mashed Potatoes & Sweet Potatoes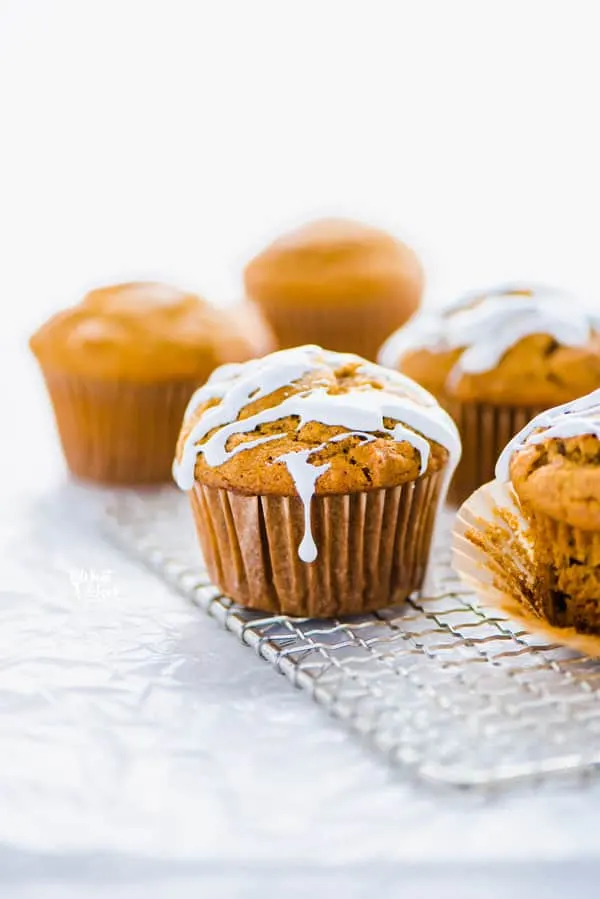 Gluten-Free Sweet Potato Muffins by What the Fork – Perfectly spiced Gluten-Free Sweet Potato Muffins make a flavorful breakfast at any time of the year. They're easy to make and freeze great for meal prep!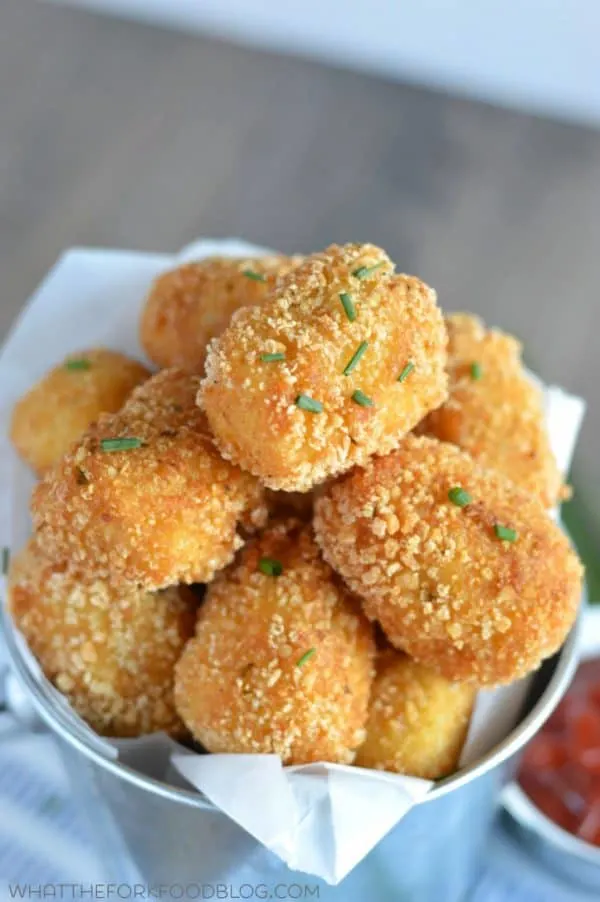 Gluten-Free Tater Tots by What the Fork – Gluten Free Tater Tots – The freezer staple all grown up and made with leftover mashed potatoes.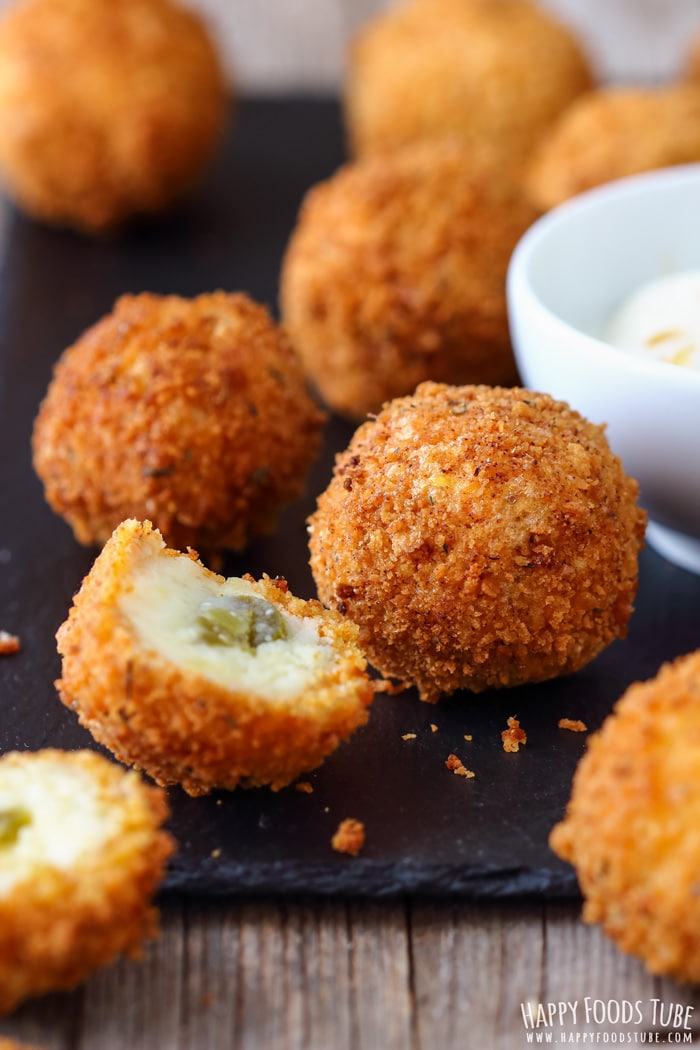 Jalapeno Mashed Potato Croquettes by Happy Foods Tube – These jalapeño mashed potato croquettes are the perfect use for leftover mashed potatoes. Just add some cheese, jalapeños, deep fry them and enjoy!
Leftover Cheesy Mashed Potato Muffins by Simmer to Slimmer – Got leftover mashed potatoes? Turn them into these cheesy potato muffins effortlessly. They freeze really well and that makes these muffins perfect for busy weekday mornings.
Leftover Mashed Potato Cinnamon Rolls by Num's the Word – These Leftover Mashed Potato Cinnamon Rolls are the absolute best! You can't taste the mashed potatoes at all. Sweet, easy and the perfect way to use up leftover mashed potatoes!
Leftover Mashed Potato Gnocchi by Hungry Healthy Happy – If you always make WAY too much mashed potato, then make sure none of it goes to waste by using what is left to make this super easy Leftover Mashed Potatoes Gnocchi. Just 3 ingredients and less than 10 minutes from start to finish and you have yourself some delicious, light and pillowy comfort food to reduce food waste.
Leftover Mashed Potato Waffles by Debra Klein – What to do with the leftover mashed potatoes? Make waffles, of course!
Mashed Potato Enchiladas by Connoisseurs Veg – These cozy potato enchiladas are the most delicious way to use leftover mashed potatoes! Super comforting, a little spicy, and easy to make.
Potato Pancakes with Leftover Mashed Potatoes by Recipes from a Pantry – Potato Pancakes with Leftover Mashed Potatoes is the perfect dish to make when your fridge is full of leftover mashed potatoes, or when you want to make a fun twist on standard mashed potatoes.
Sweet Potato Casserole Pancakes (with Cranberry Sauce Syrup) by The Spiffy Cookie – Reinvent your Thanksgiving leftovers in the form of pancakes, using sweet potato casserole and cranberry sauce. You'll be so glad you had leftovers to make these!
---
Leftover Stuffing
Bacon Wrapped Stuffing Bites by Who Needs a Cape? – Bacon Wrapped Stuffing Bites are a wonderful holiday appetizer! Use up leftover stuffing and wrap thick flavorful bacon around for the perfect treat.
Deep Fried Stuffing Balls by Butter Your Biscuit – Deep fried stuffing balls are a delicious way to use up those holiday leftovers. Great for just snacking, game day, or holiday gatherings.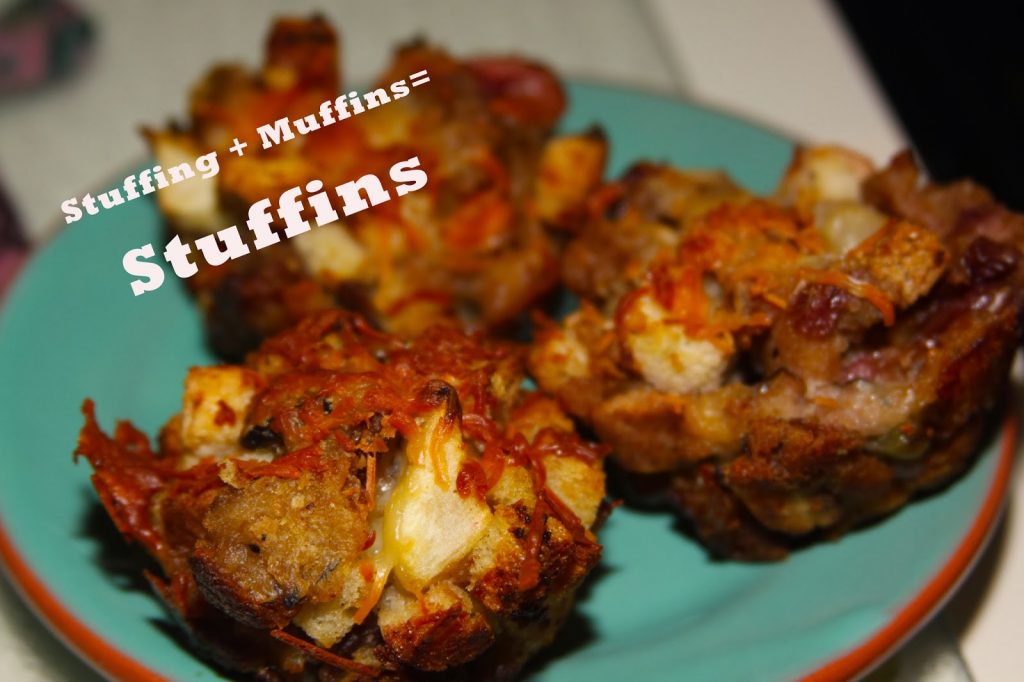 Holiday Leftover Stuffins by For The Love of Food – There are only so many times you can keep eating the same reheated leftover stuffing. So for dinner tonight make these Stuffins, using the leftover stuffing and baking it in muffin tins.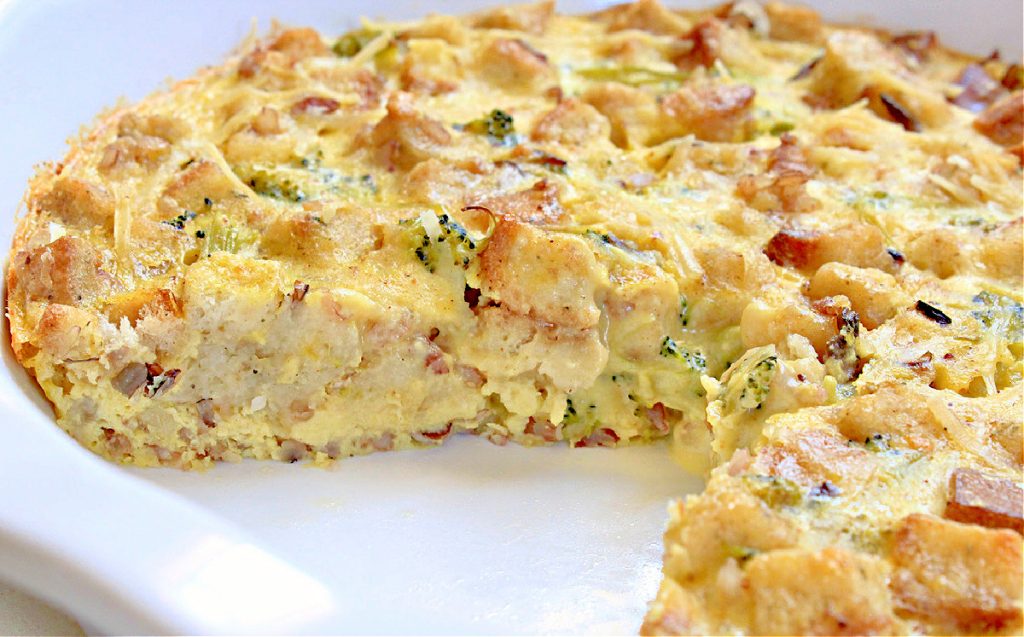 Leftover Stuffing Frittata by This Wife Cooks – A delicious and easy way to turn excess holiday stuffing into a whole new meal! Perfect for day-after-Thanksgiving brunch or dinner!
Leftover Stuffing Stuffed Butternut Squash by Fearless Dining – This Leftover Stuffing Gluten Free Stuffed Butternut Squash recipe is a great way to use up those leftovers. Add leftover turkey too and make this a delicious meal!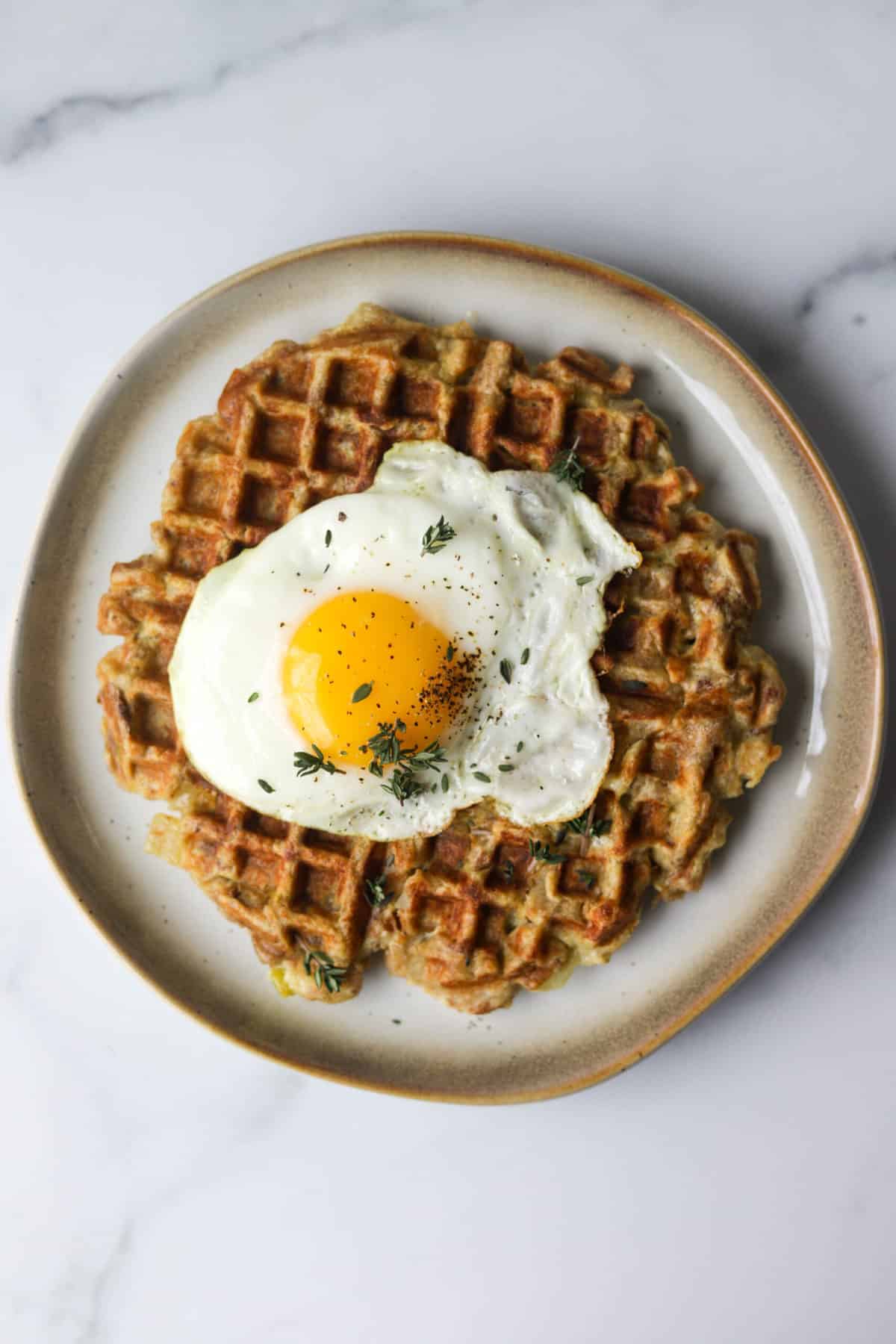 Leftover Stuffing Waffles by The Healthy Epicurean – Ever wonder what to do with your leftover Thanksgiving stuffing or dressing? These leftover stuffing waffles are the answer and can be topped with an egg or even leftover turkey or gravy.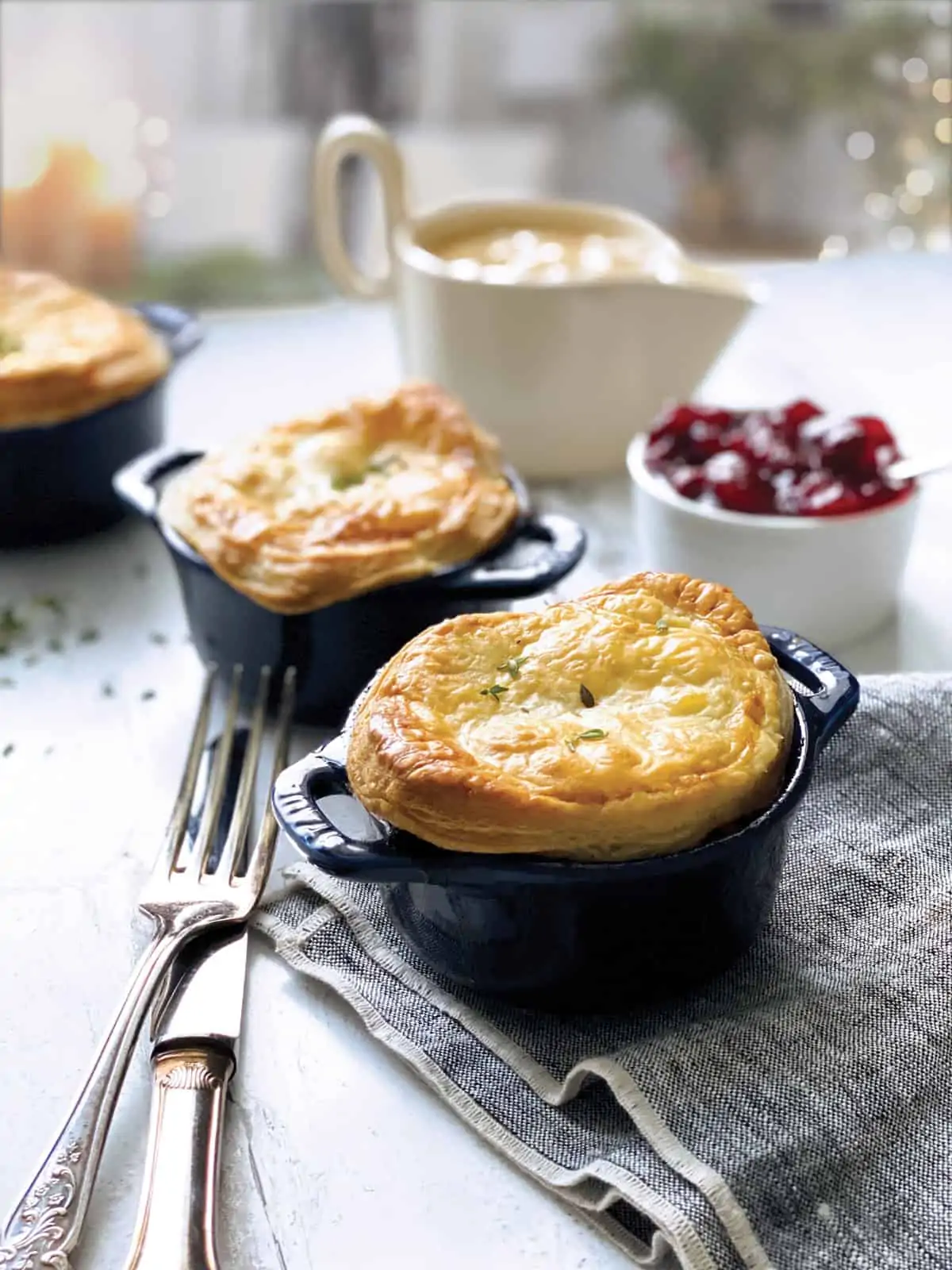 Mini Pot Pies with Leftover Stuffing by The Greek Foodie – These mini pot pies with leftover stuffing are made in minutes with thanksgiving favorites. Serve with cranberry sauce and gravy and transform leftovers into a fabulous meal!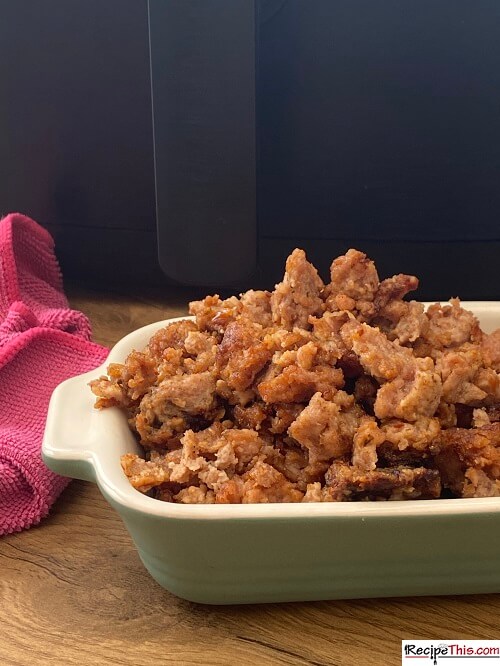 Reheating Stuffing in Air Fryer by Recipe This – Introducing you the best way to reheat stuffing. If you want to make your stuffing ahead or have leftovers that need reheating, then this is how it is done.
Turkey (or chicken) Divan by The Fresh Cooky – This best turkey divan recipe uses leftover turkey or chicken. It is creamy, flavorful, with bright pops of broccoli and topped with either a crispy, buttery cracker topping or leftover stuffing. Made from scratch, with no canned soups, plus easy ways to make gluten free!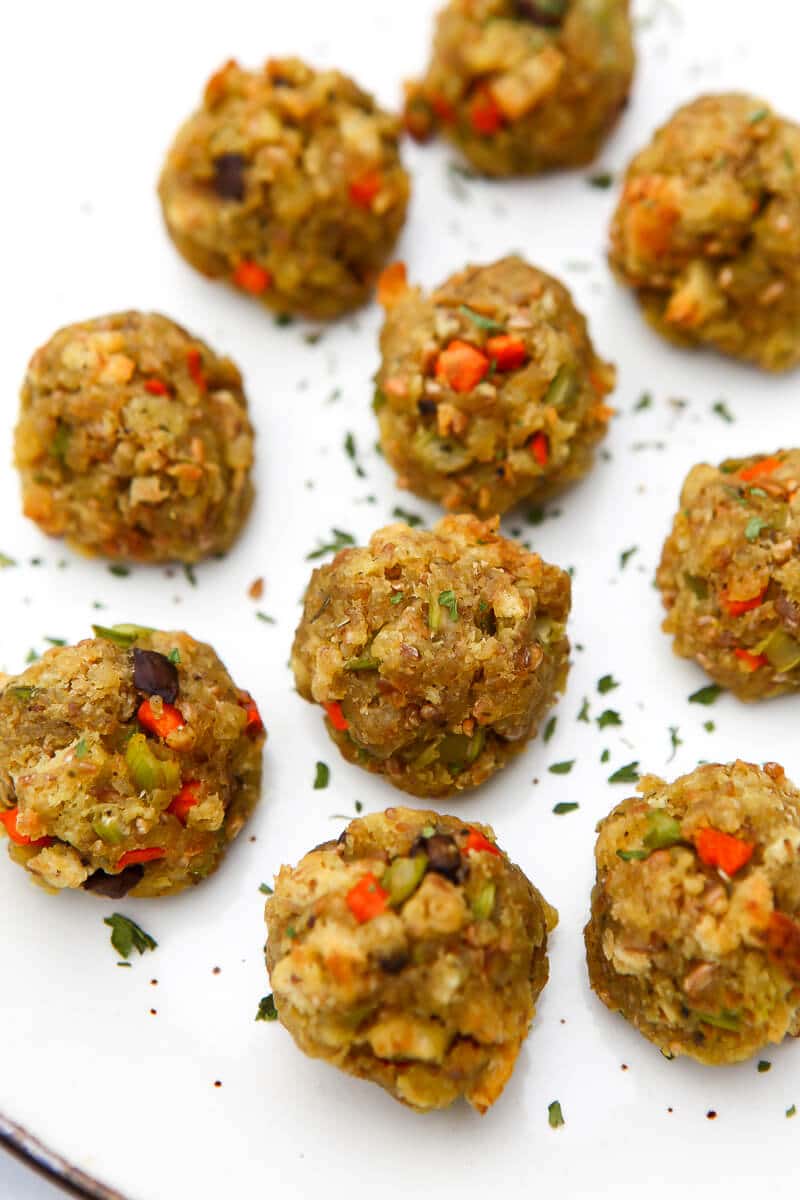 Vegan Stuffing Balls by The Hidden Veggies – These vegan stuffing balls are a delicious savory appetizer. They're also the perfect little after-the-holidays snack that you can make with leftover stuffing. They are simply stuffing, rolled into little balls, and baked to a golden brown, so if you like stuffing, you'll love it baked into these bite-sized balls.
---
Leftover Cranberry Sauce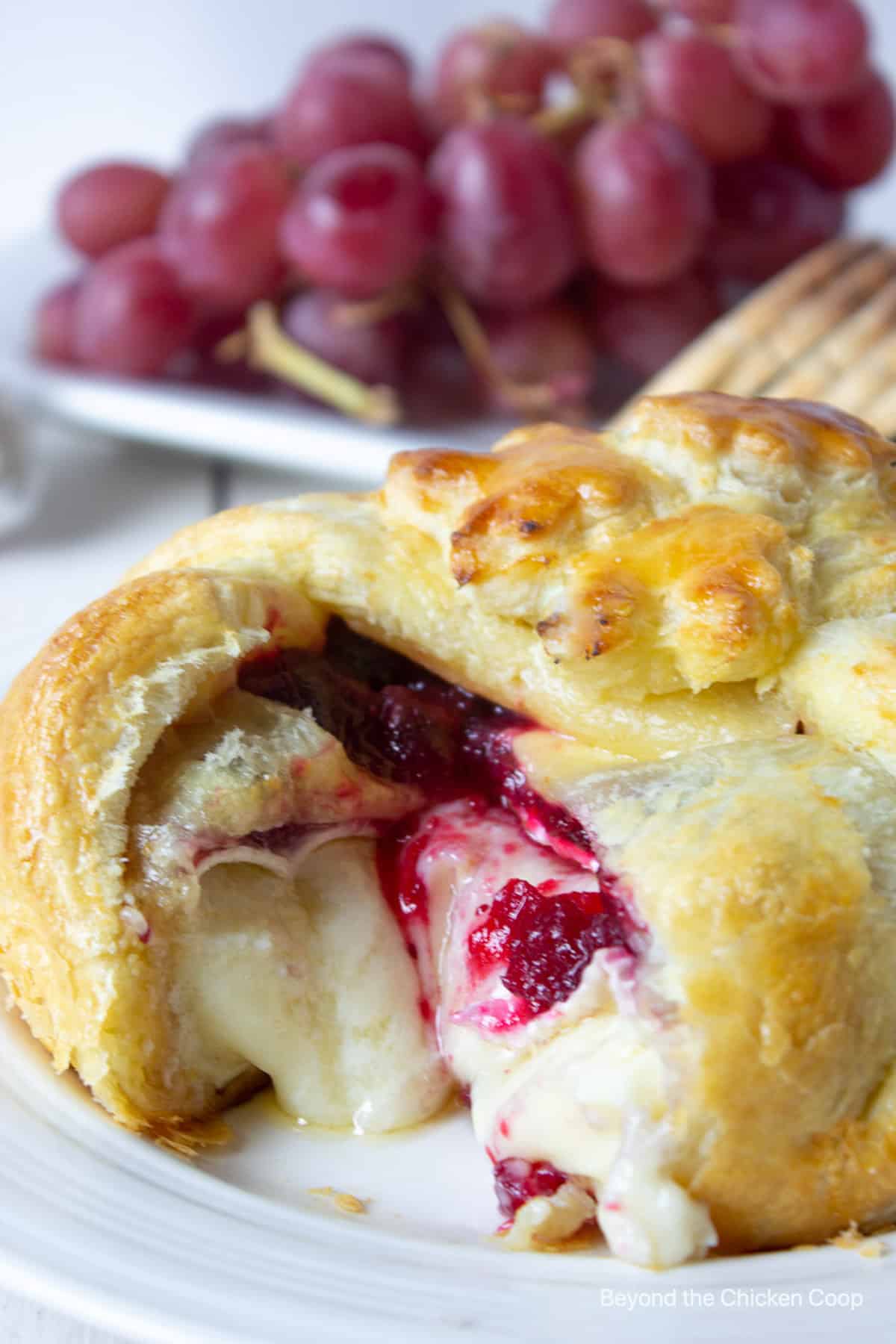 Baked Brie with Cranberries by Beyond the Chicken Coop – A delicious holiday appetizer is this baked brie with cranberries. Serve for Thanksgiving, Christmas or New Years or for any gathering.
Baked Cranberry Eggnog French Toast wit Streusel Topping by The Spiffy Cookie – When it comes to holiday breakfasts, it's going to be hard to beat this baked cranberry eggnog French toast. Better yet prepared the night before for an easy hot breakfast in the morning!
Cosmo Cranberry Aioli by Food Meanderings – If you buy cranberry sauce for your holiday dinners, you'll probably have leftover cranberry sauce. And if you do, you'll want to give this 4 ingredient Cranberry Aioili recipe a try.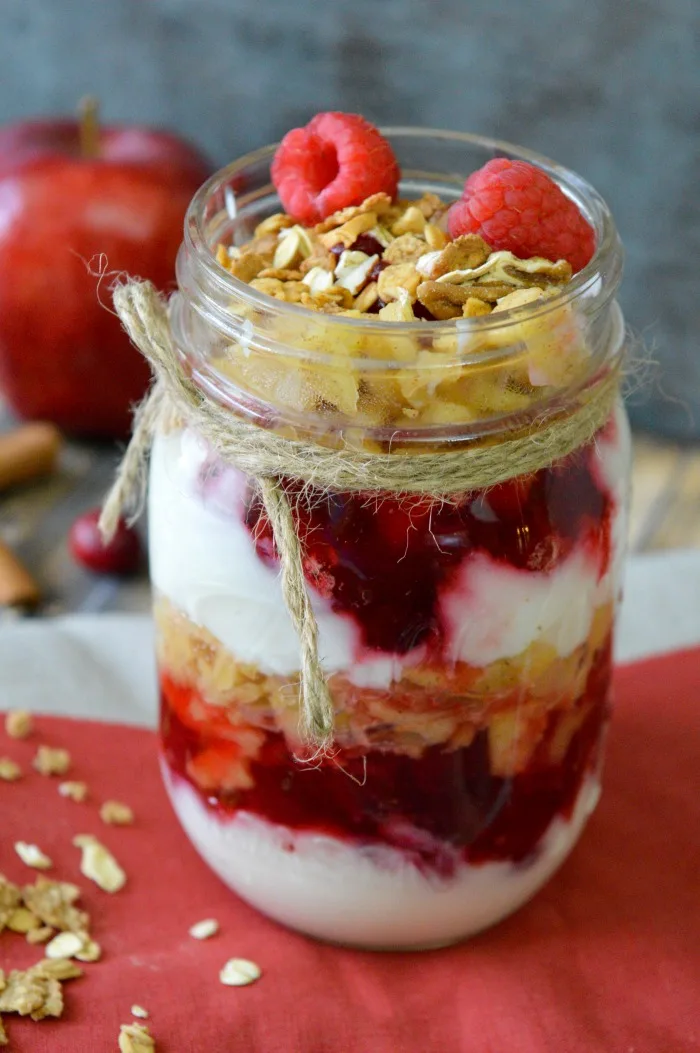 Cranberry Apple Parfait by Glue Sticks & Gumdrops – This festive breakfast (or dessert) is packed with seasonal flavor and topped with granola or muesli for added texture. It's the perfect way to use up leftover homemade cranberry sauce!
Cranberry Cupcakes with Cream Cheese Icing by Joy Filled Eats – Cranberry Cupcakes really are blissful. Tender yellow cake filled with cranberry sauce and topped with cream cheese icing. This easy cranberry cupcake recipe is inspired by the delicious cranberry bliss bars. It is low carb, keto, gluten-free, and sugar-free.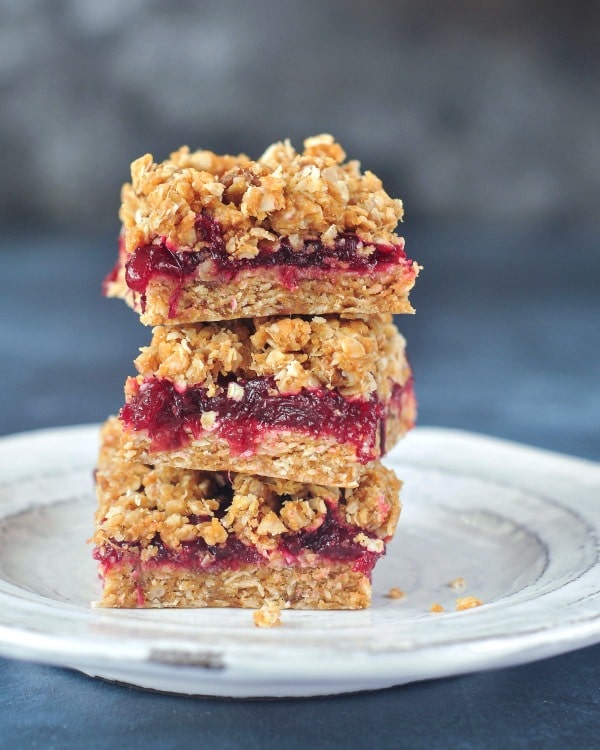 Cranberry Oat No Bake Bars by Spabettie – Leftover cranberry sauce? this tasty good Cranberry Oat No Bake Bars recipe is a great way to enjoy seasonal cranberries for breakfast, snacks, or dessert!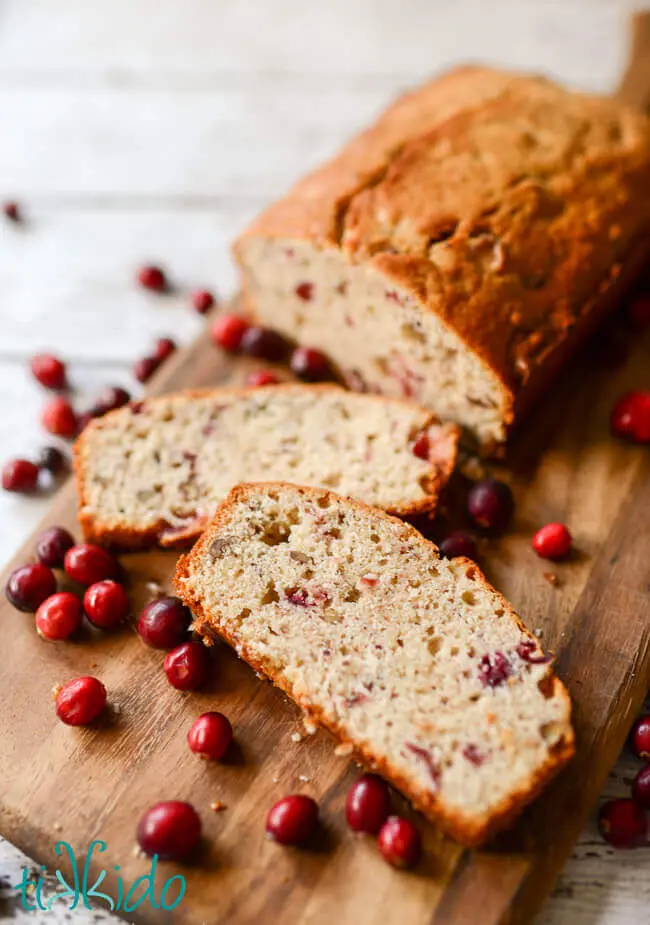 Cranberry Sauce Bread by Tikkido – Cranberry nut bread is an easy holiday treat full of festive flavors. And this cranberry quick bread recipe uses up leftover cranberry sauce from Thanksgiving.
Eggnog Cheesecake Bars with Cranberry Swirl by The Spiffy Cookie – Use up any leftover cranberry sauce and get ready for Christmas with these eggnog cranberry swirl cheesecake bars!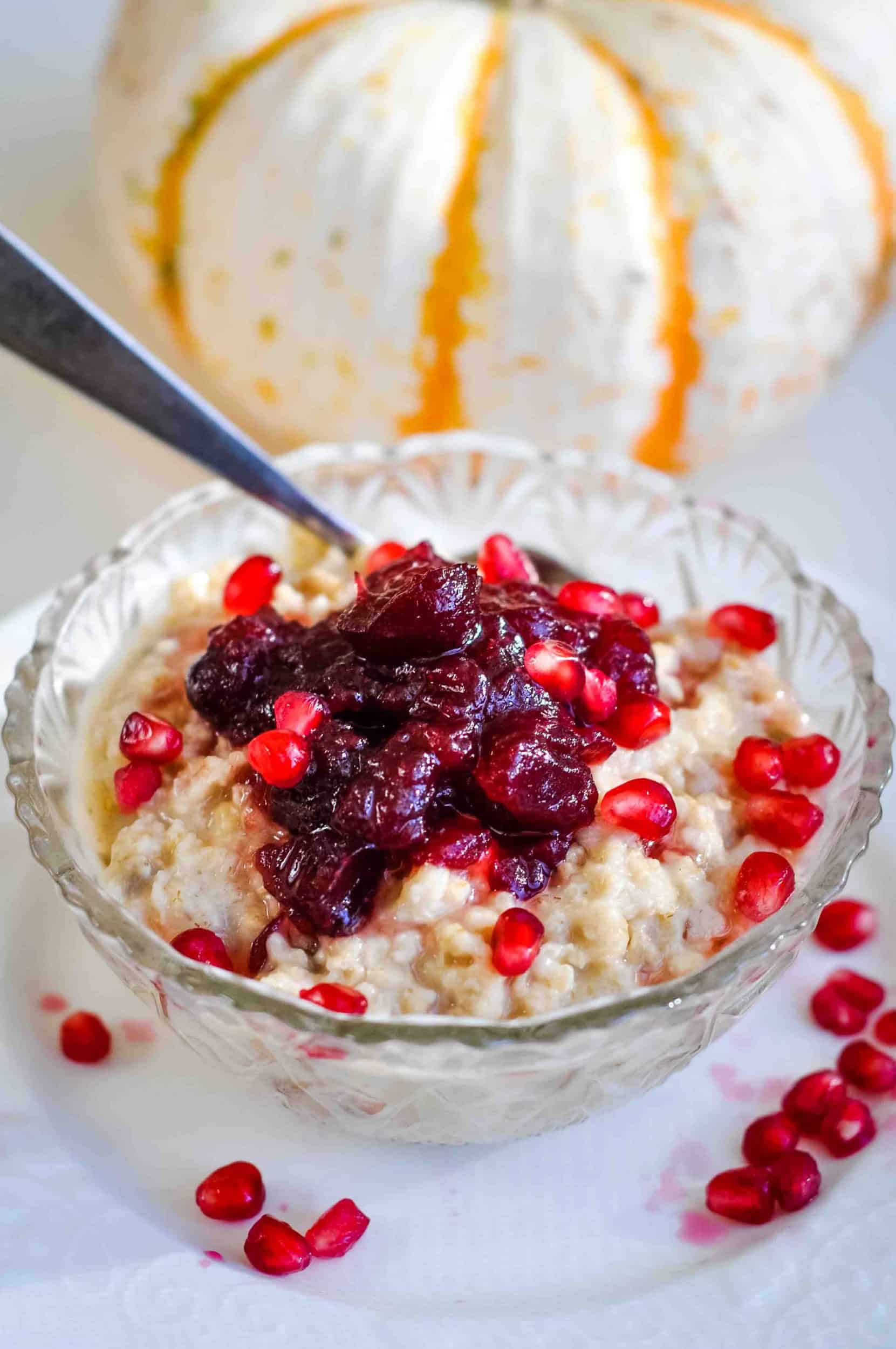 Leftover Cranberry Sauce Oatmeal by Healthy Christian Home – This leftover cranberry sauce oatmeal is the perfect post-Thanksgiving breakfast. This cranberry sauce recipe with creamy oatmeal is light, yet filling; tart, yet sweet. Try this recipe for a unique and tasty variation on this breakfast staple.
Leftover Cranberry Sauce Vinaigrette by Paleo Gluten-Free Guy – These three easy recipes for Leftover Cranberry Sauce Vinaigrette are perfect for turning Thanksgiving leftovers into something special! They're quick and simple to make and can be used in a lot of different ways: on salads, chicken, pork, smeared in sandwiches or grilled cheese, and more!
---
Leftover Pie
Boozy Pumpkin Pie Milkshake by The Spiffy Cookie – Throw that leftover pie into a blender with some ice cream and make a milkshake! Add rum for a boozy adult beverage and don't forget the fresh whipped cream.
Easy Pie Crust Cookies by NeighborFood – The good news is you made pie! The great news is, now you also get to make Pie Crust Cookies! Find out how to use leftover pie crust to make easy cut out cookies for any occasion.
No Churn Apple Pie Ice Cream by Another Scoop Please – Apple Pie Ice Cream is the best mixture of cozy fall flavors but warm weather feels. This creamy no churn ice cream is filled with chunks of real apple pie, tender apples, and so many great fall flavors.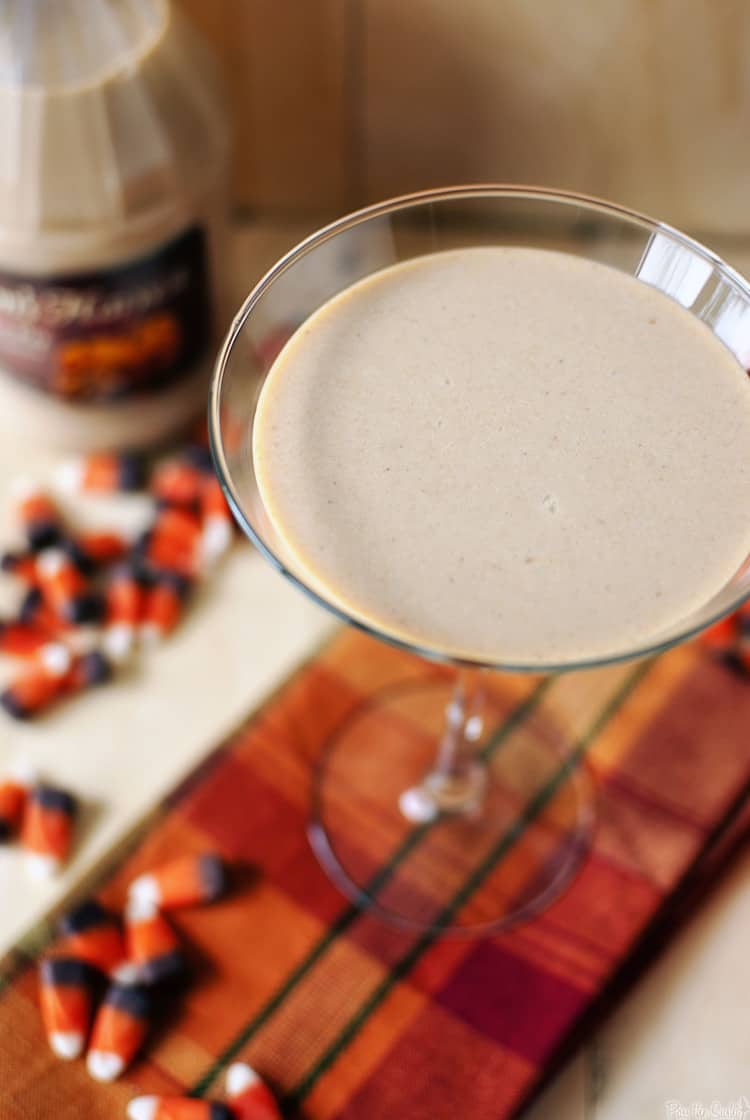 Pumpkin Pie Martini by Pass The Sushi – Pumpkin pie martinis will be the perfect ending to your holiday dinner party. Rich and creamy, this adult cocktail recipe will put everyone in a festive mood.
---
A Bit of Everything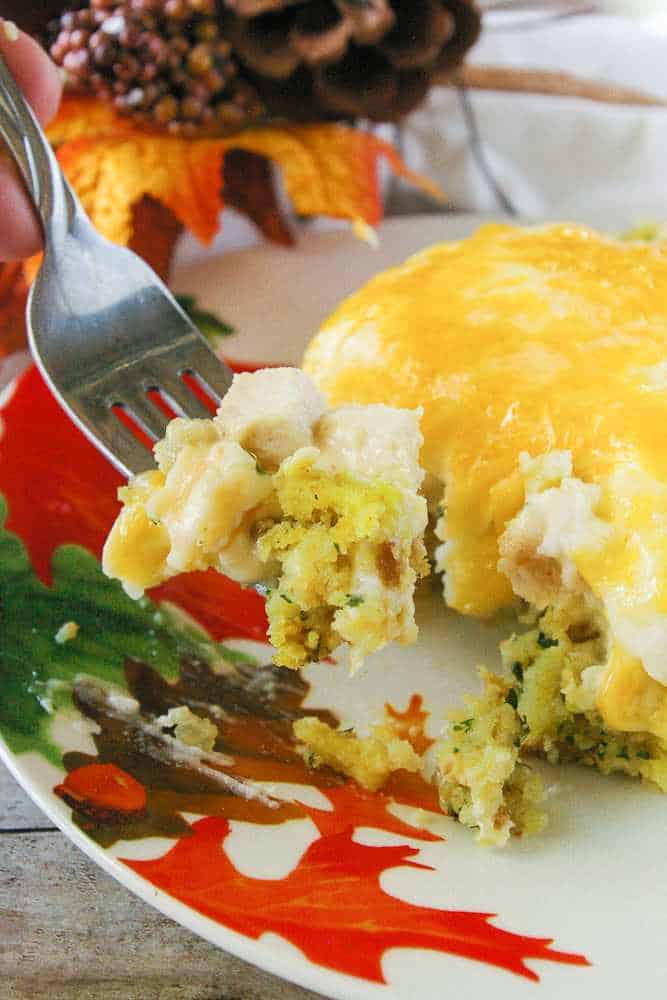 After Thanksgiving Casserole by Mindee's Cooking Obsession – Looking for a good leftover turkey recipe? Check out this After Thanksgiving Casserole! It takes care of more than just your leftover turkey, too!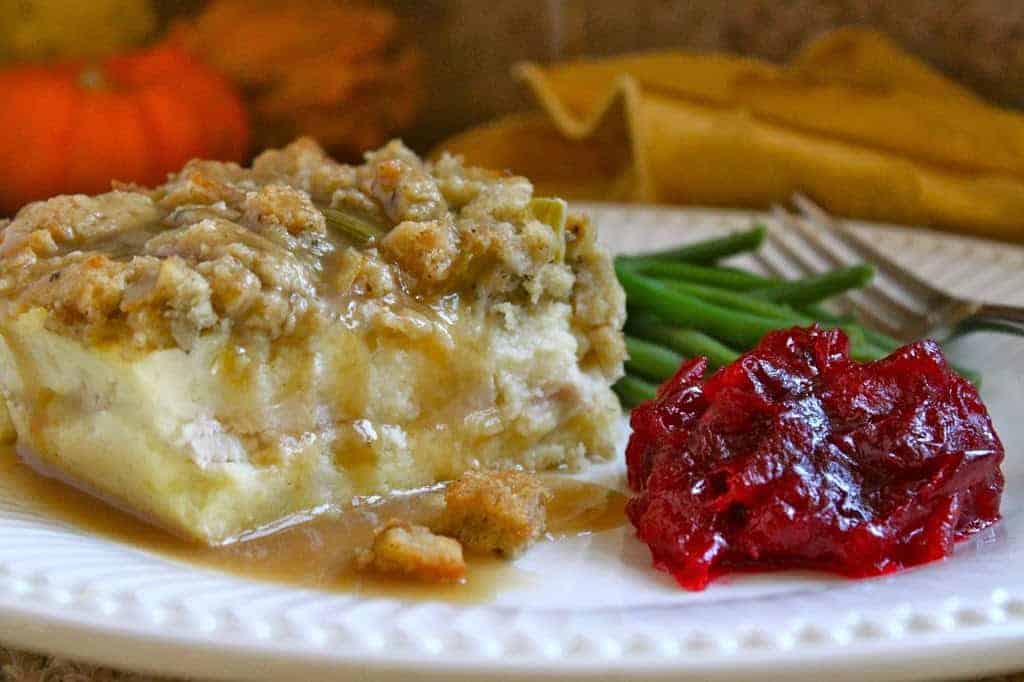 Genius Potato, Turkey, and Stuffing Layered Leftovers by Christina's Cucina – Genius Potato, Turkey and Stuffing Layered Leftovers recipe is so tasty, no one would ever guess that the dish uses leftovers! Be sure to make extra everything on Thanksgiving!
Leftovers Loaded Fries by Veggies Desserts – Wondering how to use up holiday leftovers? Make Leftovers Loaded Fries! Simply season and cook up some frozen french fries, add some Brussels sprouts or other veggies, top with leftovers, and drizzle with cheese sauce. A tasty and fun way to reduce food waste.
Leftover Turkey Salad with Cranberries by My Therapist Cooks – Delicious, easy leftover turkey salad made with cranberry sauce and mayo. This is the BEST use for leftover turkey, hands down! It's also gluten free and done in 10 minutes, huge win. Make this soon!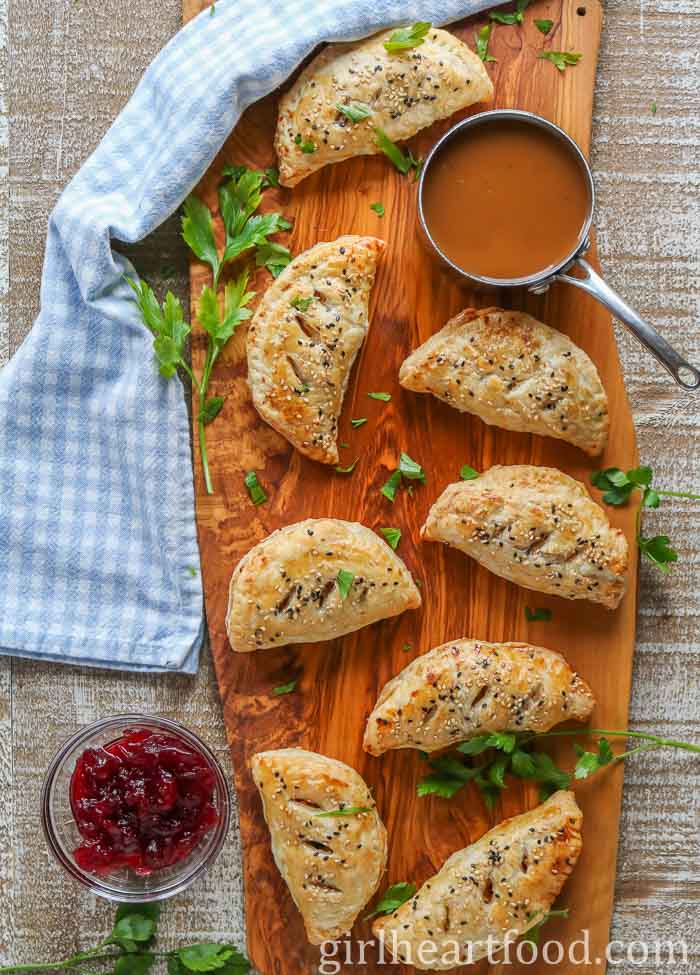 Savoury Hand Pies by Girl Heart Food – Looking for an easy leftover turkey idea? These savoury hand pies (or "savory" hand pies in other parts of the world) are filled with turkey, sweet cranberry sauce, dressing, carrot and creamy cheese. Every bite is satisfying and delicious! Dunk in some gravy for an extra special treat!
Thanksgiving in a Blanket by Sparkles to Sprinkles – Thanksgiving in a Blanket is the most genius way to eat leftovers as it combines shredded turkey, stuffing, mashed potatoes, and cranberry sauce all wrapped in a crescent roll for a simple and delicious way to enjoy your Thanksgiving leftovers the next day!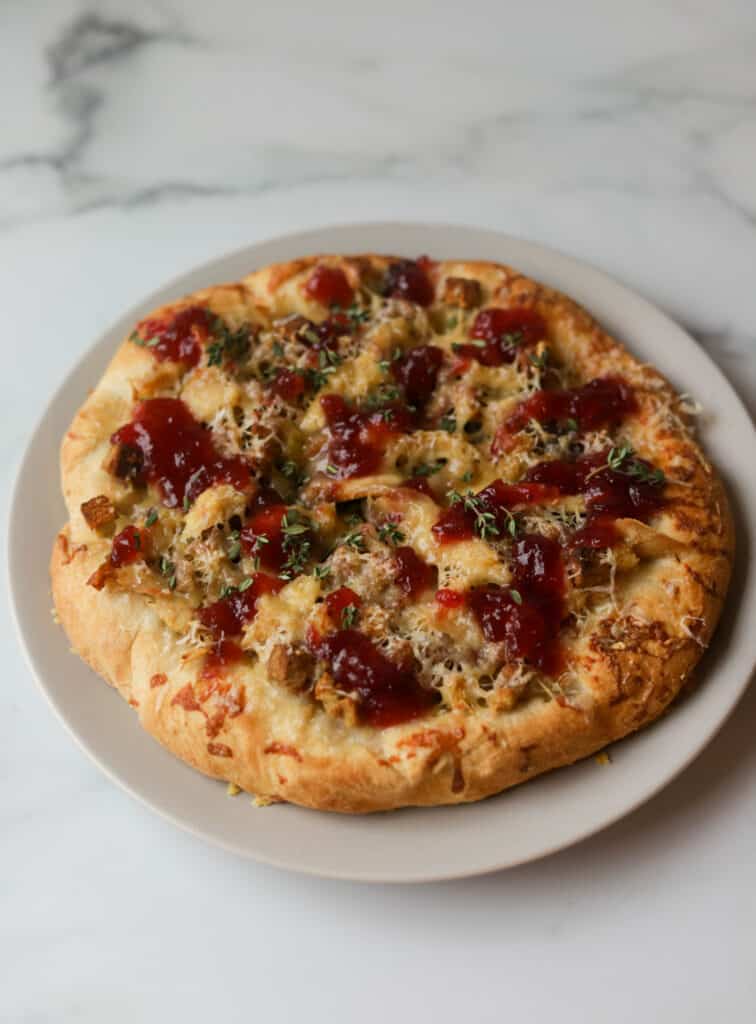 Thanksgiving Leftovers Pizza by The Healthy Epicurean – Your new favorite pizza is here: Thanksgiving Leftovers Pizza! It's a concoction of fluffy, crisp pizza crust with leftover gravy, turkey, stuffing, Gruyere cheese and cranberry sauce drizzle.
Thanksgiving Turkey Egg Rolls by Savoring the Good – Thanksgiving turkey egg rolls are the most delicious way to use up Thanksgiving leftovers. A crispy, golden brown egg roll wrapper surrounds your favorite Thanksgiving flavors.
Turkey Shepherd's Pie by Butter Your Biscuit – Turkey shepherd's pie is a delicious way to use up those Thanksgiving leftovers. Super easy to make and loved by everyone!
Turkey Stuffed Cranberry Sliders by Two Kids and a Coupon – These Turkey Stuffed Cranberry Sliders are so simple, and you can use the leftovers right from your Thanksgiving dinner, or pick up some sliced turkey breast and a box of stuffing if you simply can't resist!
---
Did you make this recipe? I want to see! Tag @THESPIFFYCOOKIE on Instagram and hashtag it #THESPIFFYCOOKIE